Let's sea kayak in this season!
Sea kayaking experience in Asamushi-Onsen
この夏カヤックデビューしてみよう!
浅虫温泉カヤック体験
Overview

One hour lesson for sea kayak beginners. You will learn basic things such as how to ride and how to operate. 1 hour / 1 person (single kayak) 3,850 yen 1 hour / 2 people (tandem kayak) 5,500 yen Equipment + life jacket rental fee, insurance included Target: beginners higher than high school students, tandem only for elementary school students and older Clothes: Clothing that allows you to wet the whole body, sandals or marine shoes that can fix the heel
Precautions
Please keep your valuables such as keys and mobile phones under strict control. Departure due to rain (However, it may be canceled due to safety issues etc.) The venue may change depending on the weather.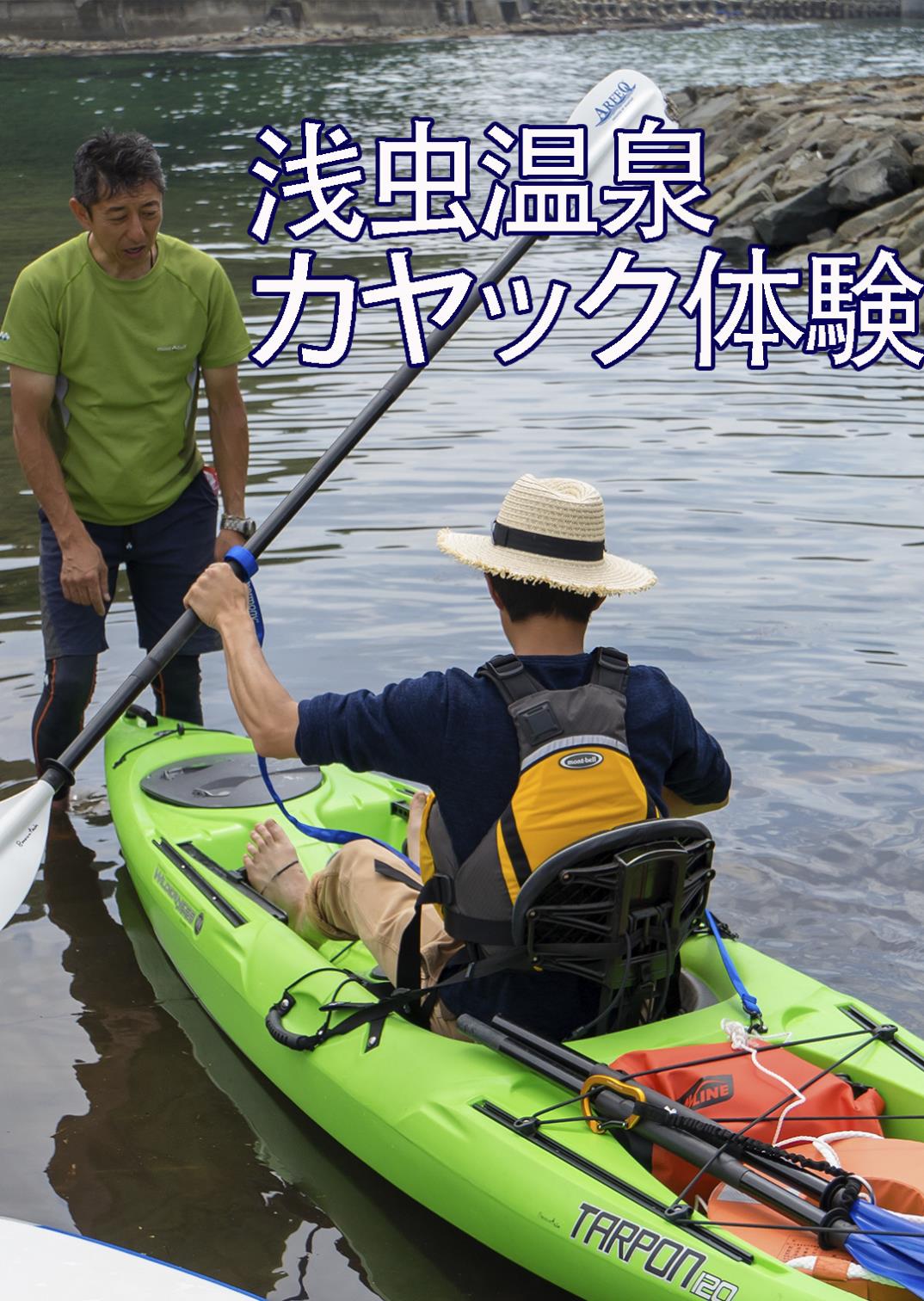 Part of this page is translated by machine translation API.
You can see the original information(Japanese).
Event and ticketing information
Location

Asamushi-Onsen, Sunset Beach(Aomori Aomori)
サンセットビーチあさむし(青森県 青森市)

Date

2020/05/01(Fri) ~

2020/10/31(Sat)

Price

3,850

JPY ~

5,500

JPY(tax included)

Contact

4-Ride
TEL: 017-718-8557 (Only in Japanese.)


Period of Sale

2019/12/11(Wed) 10:00 ~

2020/10/30(Fri) 23:59
---
Recommended related ticket list
---
Quick index of classification and regions
SEARCH
Performance category
Location region
---
Past related ticket List
---