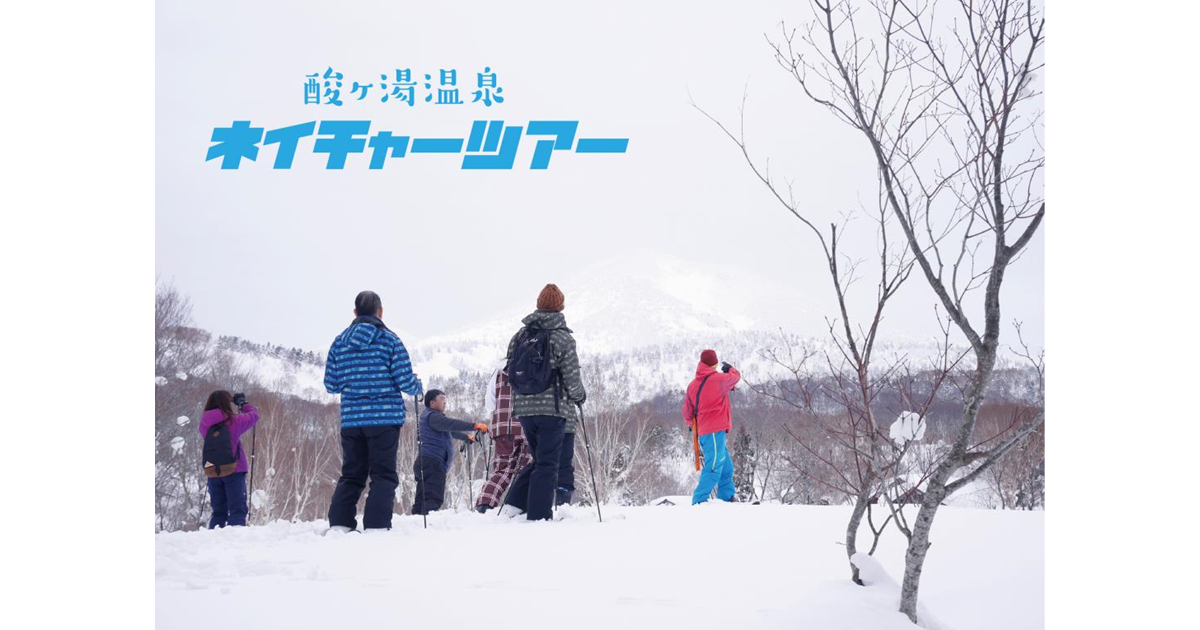 Enjoy the great nature with "Snow Hike"
Sukayu-onsen:Nature Tour
「スノーハイク」を履いて大自然を満喫しよう!
酸ヶ湯温泉 ネイチャーツアー
Overview

Use a walking ski "Snow Hike" that is easy for beginners to use, and take a walk through nature with the guidance of a guide.
Fee: 5,500 yen per person (guide fee, equipment rental fee, insurance fee)
Meeting place: Sukayu public parking lot
Meeting time: 9:00
Location: Near the sokayu campsite
Time: 9: 30-11: 30
Clothes: those that are cold-proof, those that are waterproof underneath, snow boots (ski boots are unnecessary), hats, gloves, etc.
Target: junior high school students or older (however, if accompanied by a guardian, elementary school students or older)
Minimum number of people: 2 people

About "Snow Hike"
Only the good parts of skiing and snowshoeing
Bluemoris' original walking ski `` Snow Hike '' made together

Heel-free, no hard boots required, fits any boot. The climbing and descending of the running surface are smooth as well. Wide boards are effective in fresh and deep snow. For those who want to enjoy the "mountain" slowly, "snow hike" will be a must.


Notes
One person can apply, but if less than the minimum number of people, it will be canceled.
Also, depending on the situation such as stormy weather, the guide may change or depart depending on the judgment of the guide.
Part of this page is translated by machine translation API.
You can see the original information(Japanese).
Event and ticketing information
Location

Sukayu Onsen(Aomori Aomori)
酸ヶ湯温泉(青森県 青森市)

Date

2020/01/18(Sat) ~

2020/03/31(Tue)

Price

5,500

JPY(tax included)

Contact

4-Ride
TEL: 017-718-8557 (Only in Japanese.)


Period of Sale

2019/12/11(Wed) 10:00 ~

2020/03/30(Mon) 23:59
---
Recommended related ticket list
---
Quick index of classification and regions
SEARCH
Performance category
Location region
---
Past related ticket List
---