Let's go to the beautiful sea of Aomori!
SUP Tour in Asamushi-Onsen
青森のきれいな海に漕ぎ出そう!
浅虫温泉SUPツアー
Overview

This is a 2-hour tour of the popular water activity SUP. A guide will guide you through the sea. 2 hours / 1 person 5400 yen-Equipment + life jacket rental fee, insurance included Including: High school students and above Clothing: Clothing that can be wet throughout the body, sandals or marine shoes that can fix the heel
Notes
Please carefully manage your valuables such as keys and mobile phones. Rainy weather (However, it may be canceled if there is a safety problem, etc.) The venue may change depending on the weather. Minimum number of participants: 2 people If you pay by cash, please pay at the site on the day.
Let's make a SUP debut this summer!
SUP is a stand-up paddle board that has been gaining popularity recently.
A marine sport that originated in Hawaii. It is a water activity where you can enjoy surfing and paddling while paddling.
SUP is also said to have an exercise effect and is a popular sport for women. One of the charms of SUP is that you can see the scenery from a high line of sight.
Most people can enjoy SUP if they practice for about an hour. SUP is also suitable for training to tighten the trunk because it has to balance on unstable water.
SUP (Sapp) is attractive because it allows you to enjoy yoga with a completely different sensation from the usual yoga on land, as you can practice yoga while feeling the sea breeze.
Even for the first time, you can get up and get bald in about 30 minutes.
Let's make a SUP debut this summer too!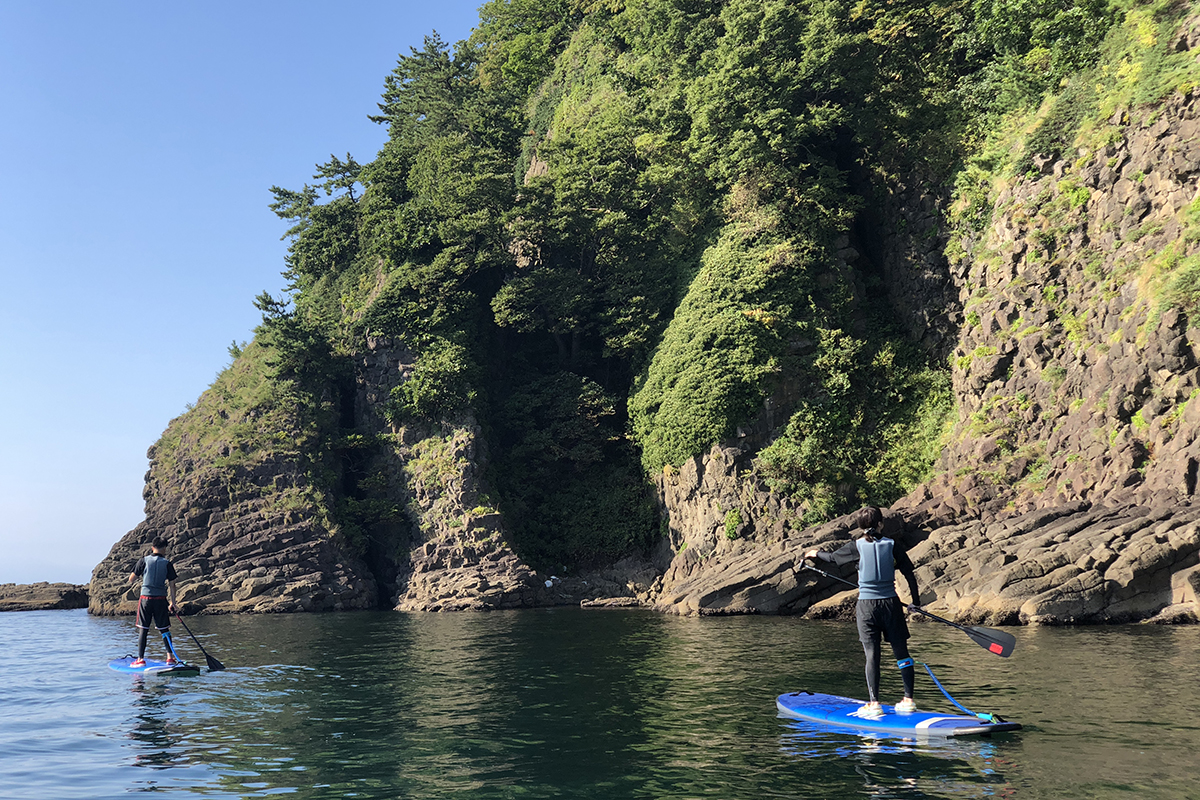 Part of this page is translated by machine translation API.
You can see the original information(Japanese).
Event and ticketing information
Location

Asamushi-Onsen, Sunset Beach(Aomori Aomori)
サンセットビーチあさむし(青森県 青森市)

Date

2019/06/01(Sat) ~

2019/10/31(Thu)

Price

5,400

JPY ~

7,560

JPY(tax included)

Contact

4-Ride
TEL: 017-718-8557 (Only in Japanese.)


Period of Sale

2019/04/01(Mon) 10:00 ~

2019/10/30(Wed) 23:59
---
Quick index of classification and regions
SEARCH
Performance category
Location region
---
Past related ticket List
---