ハミングホールレクチャーコンサートシリーズ
HUMMING JAZZ DAY
Overview

"HUMMING JAZZ DAY ~ lecture and concert ~"

Friday, March 26, 2021
Doors open 13:30 Start 14:00 Small hall
All seats are free
General: 1,000 yen Tomo no Kai 800 yen * Preschoolers are not admitted

Humming Hall Lecture Concert Series.
We will deliver the history and transition of jazz in a special organization!
A related project with the course "Roughly understandable! How to listen to jazz deepening from pop music"!
* This is a one-hour lecture concert.


[Cast] Keisuke Masu (Euphonium Trombone) Eiko Suzuki (Piano) Shin Hino Hayashi (Saxophone) Masai Kawahara (Trumpet) Katsuyasu Narumi (Bass) Shun Mafune (Drums)


[Song]
Theme from "Humming", A Night in Tunisia, I Got Rhythm and others




* Songs are subject to change. Thank you for your understanding.

* For wheelchair seats, please contact us by phone.




* For preventive measures against new coronavirus infection
Thank you for your cooperation.
* The number of visitors may be limited.
* The event may be canceled due to circumstances.
There is. Please note.

* For wheelchair seats, please contact us by phone.
Release information
Tomo no Kai / General 2/6 (Sat) ~
Tomo no Kai / General 2/7 (Sun) ~


* Please see the Official Site for details.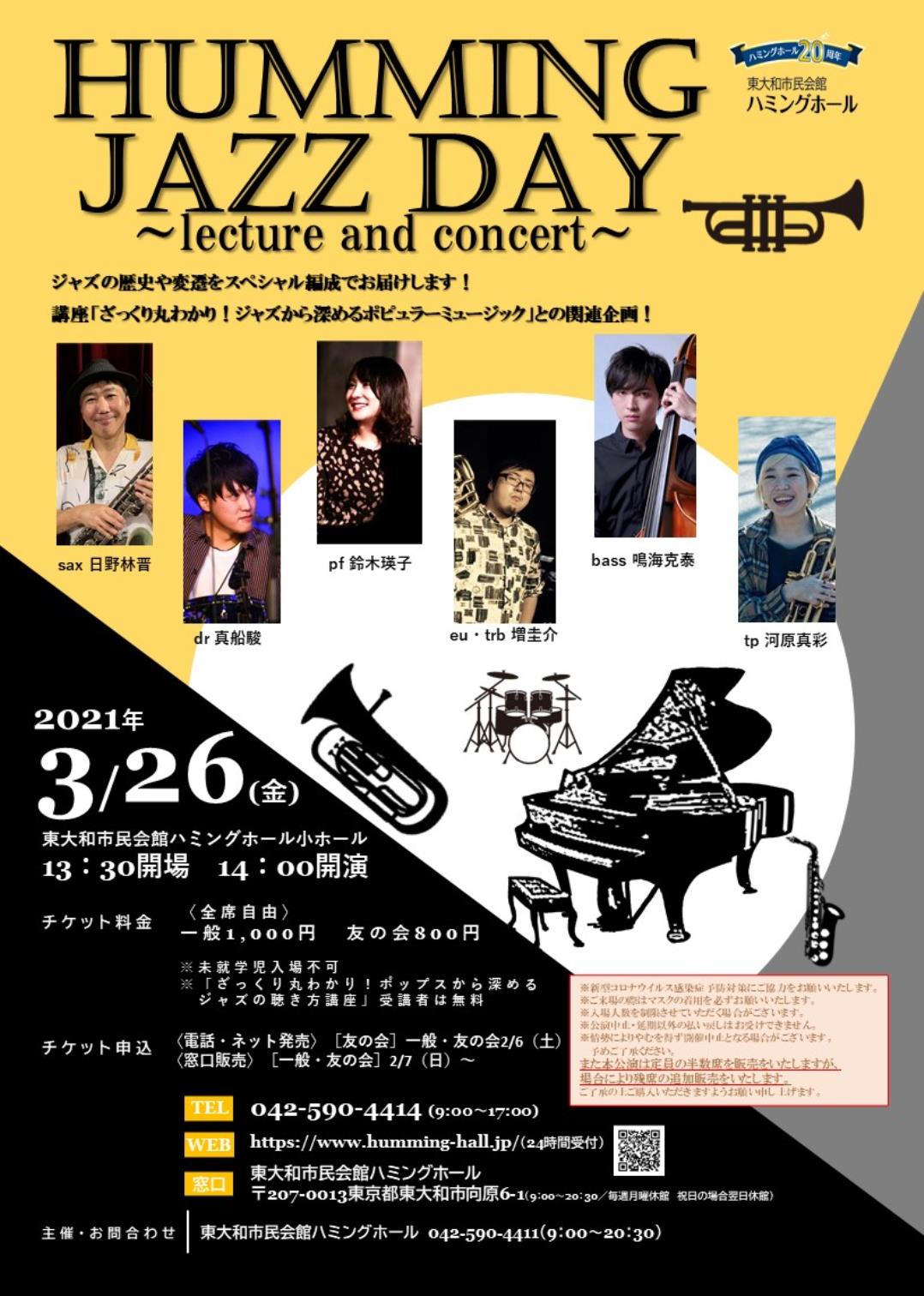 Part of this page is translated by machine translation API.
You can see the original information(Japanese).
Event and ticketing information
---
Recommended related ticket list
---
Quick index of classification and regions
SEARCH
Performance category
Location region
---
Past related ticket List
---