吹奏楽と歌で奏でる「サウンド・オブ・ミュージック」の世界
東松山音楽祭
Higashimatsuyama Music Festival

Higashimatsuyama Music Festival-The world of "Sound of Music" played with brass band and songs-
staff
Progress Script: Michiko Ioka Composition / Direction: Higashimatsuyama City Cultural Center Stage Operation: Japan Stage Art
Appearance / Song / Card
Higashimatsuyama Wind Ensemble Higashimatsuyama Choral Federation Hyogo Symphony Orchestra Yoshiko Tonegawa Hideko Sugita Hitomi Inoue Amazing
Song
The Sound of Music Maria My favorite Doremi song etc.
Overview
This time, the "Sound of Music", a famous musical film masterpiece, will be staged as a stage that combines string music, chorus, reading and dance, with a focus on brass and chorus! Please watch the concert as if you were watching a movie!
Release information
Ticket sales date November 2 (Saturday), 1st year * Only on the first day of sales Contact / WEB 10: 00 ~ Telephone 13: 00 ~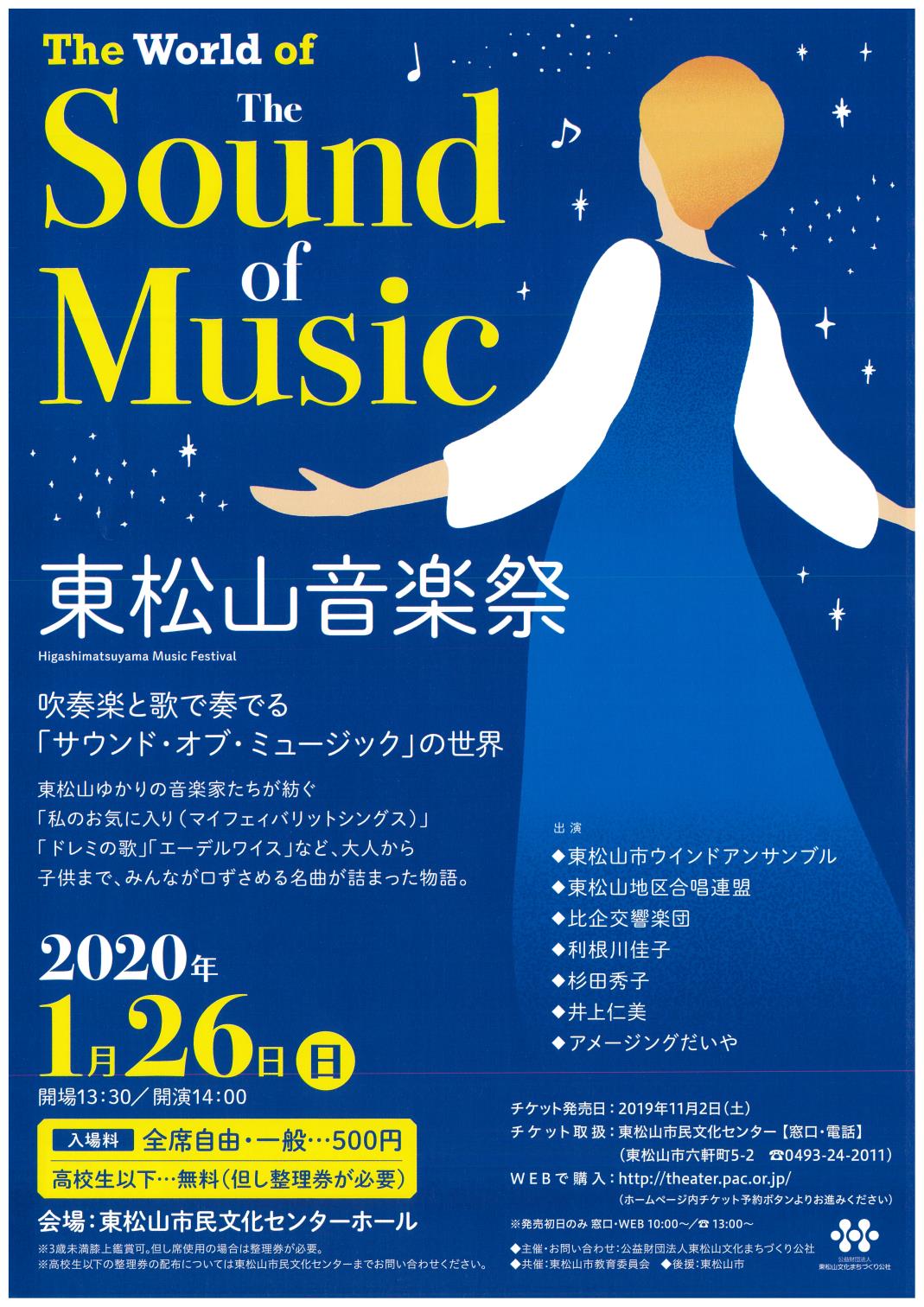 Part of this page is translated by machine translation API.
You can see the original information(Japanese).
Event and ticketing information
Location

東松山市民文化センター ホール(埼玉県 東松山市)
Access »

Date

2020/01/26(Sun)

14:00

Price

500

JPY(tax included)

Contact

東松山市民文化センター
TEL: 0493-24-2011 (Only in Japanese.)


Period of Sale

2019/11/02(Sat) 10:00 ~

2020/01/25(Sat) 23:59
---
Recommended related ticket list
---
Quick index of classification and regions
SEARCH
Performance category
Location region
---
Past related ticket List
---
Buy tickets now.