2020年6月6日(土)
第68回 横浜能
Appearance, song, card

Kyogen "Sakamizaemon" (Izumi style) Man Nomura
Noh Tomoe (Kita School) Kunio Nakamura
Overview
Yokohama Noh is the 68th event that has been held for half a century since the first meeting was held in 1952, and has been held mainly by the Yokohama Noh League, a group of Noh lovers in the city.
Kyogen is the only song in the Shura Noh that depicts the battle of samurai, with a female as the main character We will send "Tomoe" with Kita's Kunio Nakamura's shite.
Release information
Released from noon on Saturday, March 14, 2019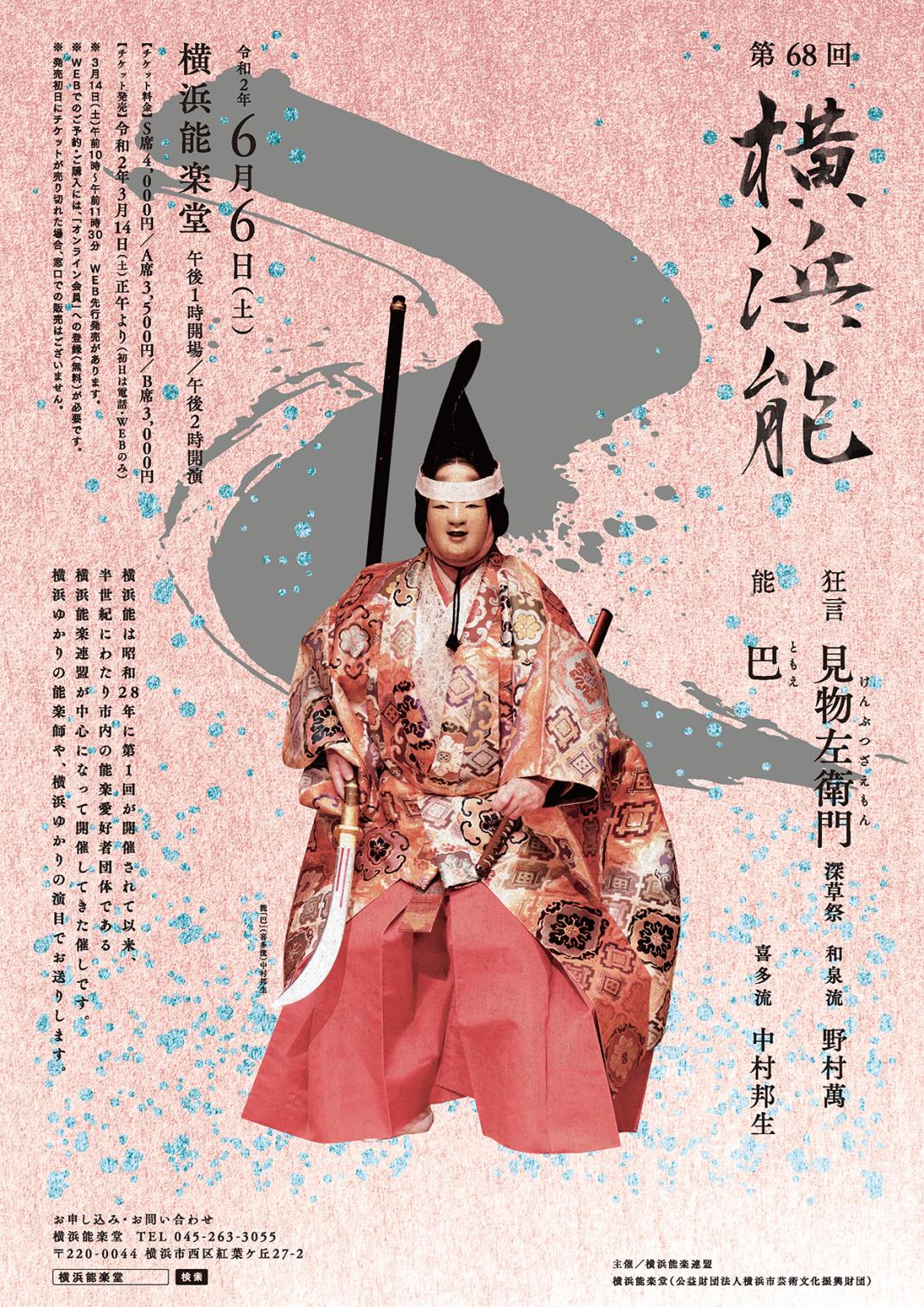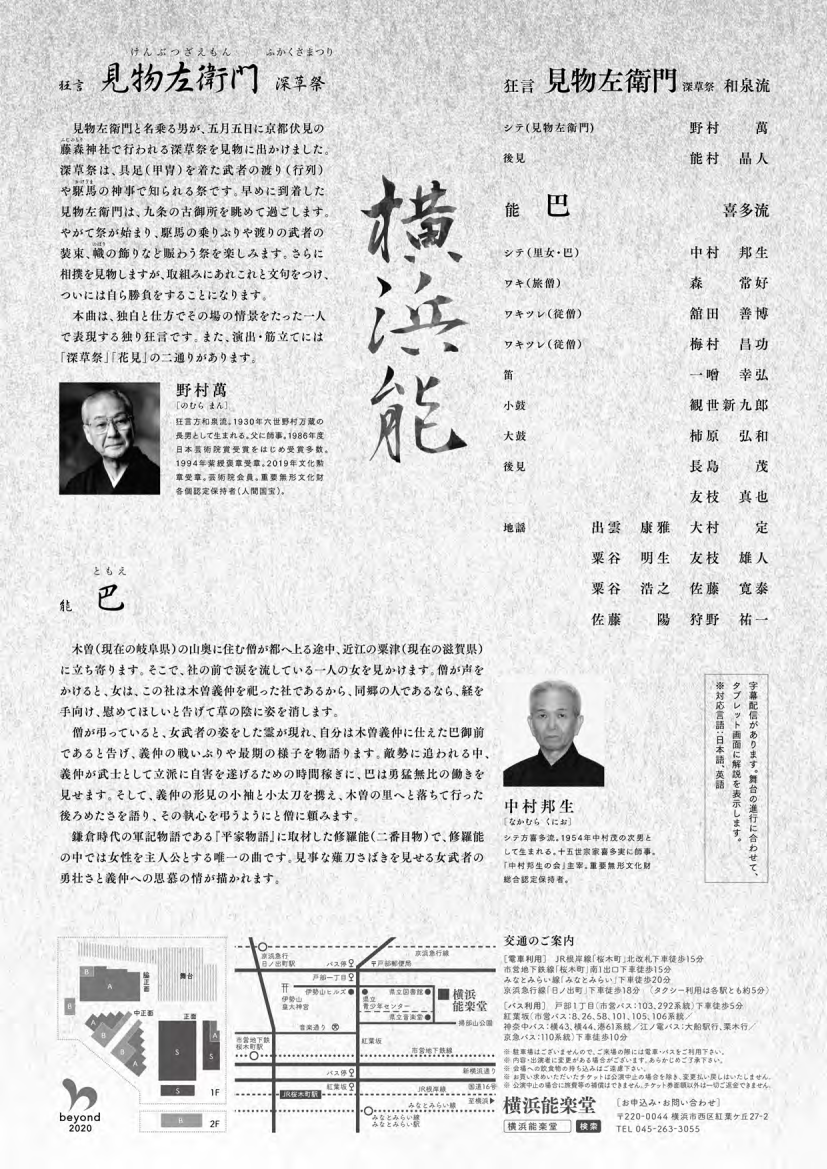 Part of this page is translated by machine translation API.
You can see the original information(Japanese).
Event and ticketing information
---
Recommended related ticket list
---
Quick index of classification and regions
SEARCH
Performance category
Location region
---
Past related ticket List
---