古都ゆかりの能を知る・随心院と小野小町
「恋か歌かオノノコマチ」
Learning about Noh related to the ancient capital: Zuishin-in and Ononokomachi
"Love or song? Ononokomachi"
Related to Noh songs A planned performance to learn about Noh at a famous Kyoto spot In order to bring you closer to the performing arts, you will be able to watch the final performance in the Noh room next to the main hall, with a talk from Komachi Ono that connects to the Noh program.
Date and time Sunday, November 5, 2023
Starts at 18:00
Doors open at 17:30
Ending around 19:30
Venue Zuishinin/Nonoma
Admission fee: 4,000 yen for adults, 2,000 yen for students.< /p>
Contents
・Talk "Zishin-in, Ono Komachi and Noh"
Zuishin-in Monzeki Hideo Kametani, Zuishin Butler Mae Abe, Noh performer Isumi Yamada
・Noh maihayashi ``Tori Komachi'' Isumi Yamada and others
・Noh music performance ``Kusoshiarai'' Isumi Yamada and others
Performing Noh actors
・Shitekata Kongo school Isumi Yamada, Teisuke Somei, Hiroki Mukai
・Fuekata Morita school Sadamitsu Tomonobu
・Kotsuzumi Ko-ryu Kanade Narita
・Otsuzumi-kata Kanze-ryu Yasuyuki Moriyama

Kyoto Prefecture Performance subsidy project to promote the spread of classical performing arts for the next generation
Cooperation: Zuishinin
Sponsor: Kyoto Prefecture
Organizer: Junseikai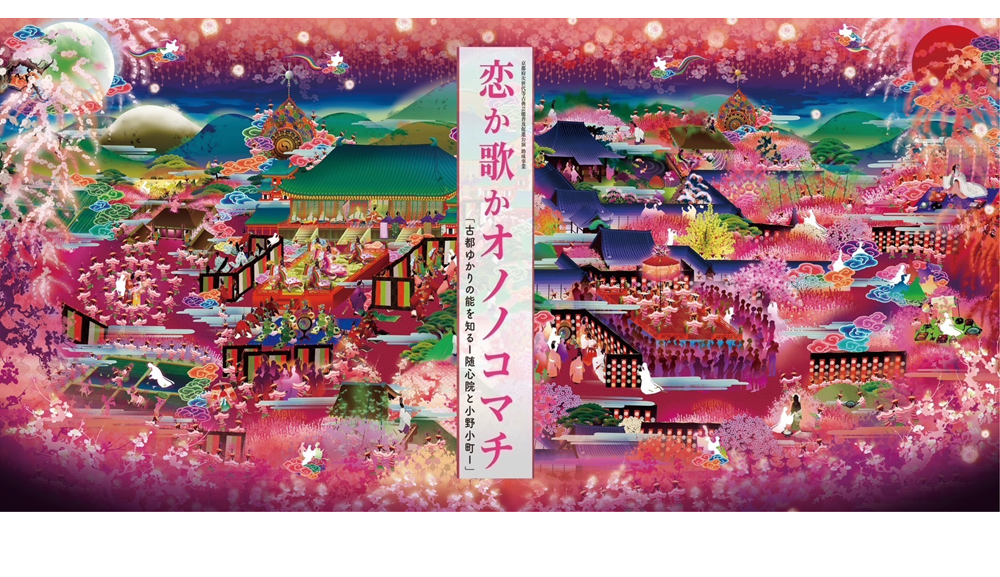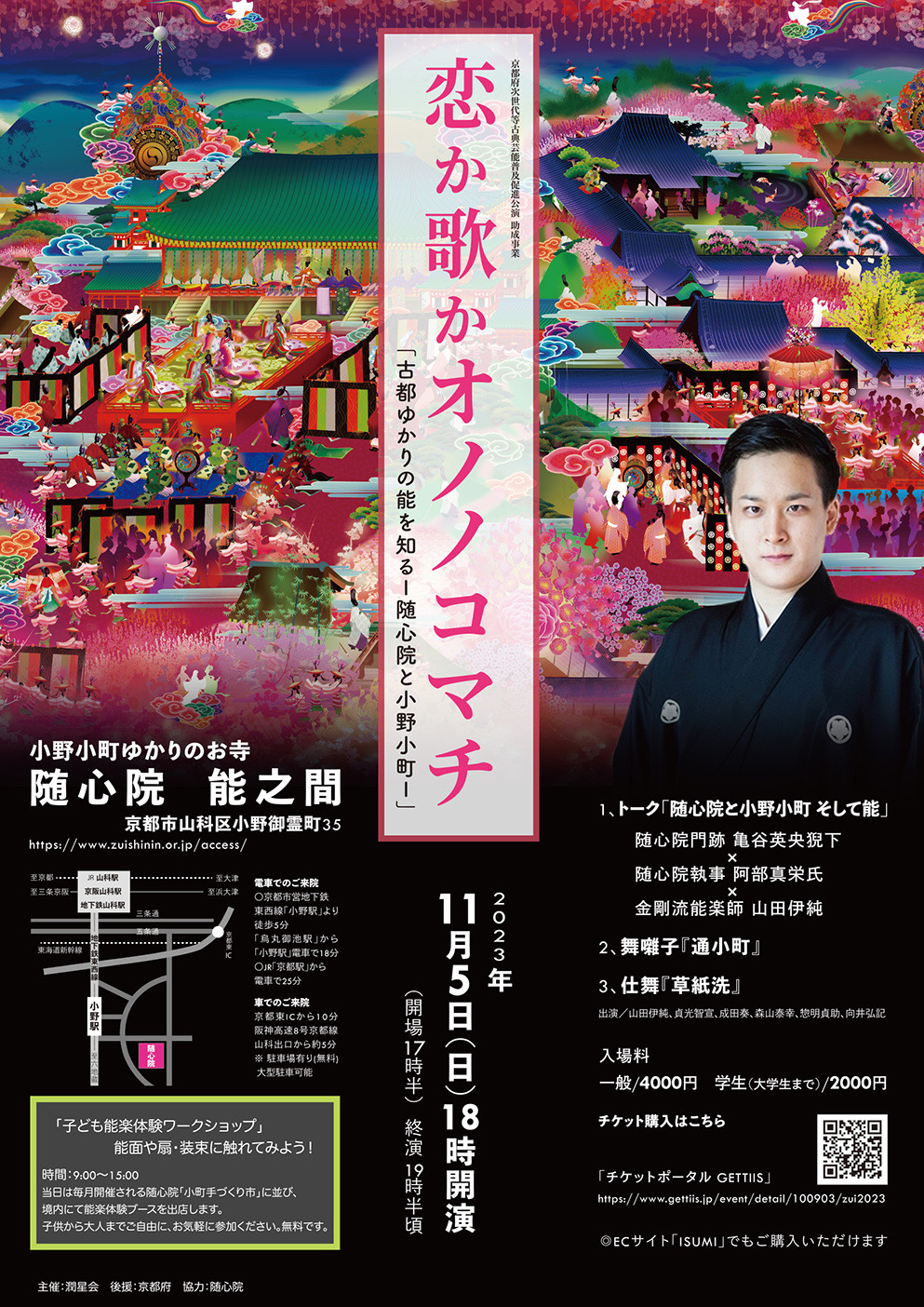 Part of this page is translated by machine translation API.
You can see the original information(Japanese).
Event and ticketing information
Date

2023/11/05(Sun)

18:00

Price

2,000

JPY ~

4,000

JPY(tax included)

Contact

潤星会
TEL: 0753666698 (Only in Japanese.)


Period of Sale

2023/09/27(Wed) 10:00 ~

2023/11/05(Sun) 18:00
---
Recommended related ticket list
---
Quick index of classification and regions
SEARCH
Performance category
Location region
---
Past related ticket List
---